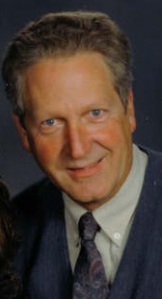 What is a Living Trust?

Setting up a living trust can be vital in preparing for financial well-being and security of your loved ones. A living trust is another instrument used to distribute assets according to an individual's wishes. However, there is a large difference between a living trust and a will. A living trust is an actual legal entity that is created by an individual as an asset holder. Once funded, the assets' titles will transfer from the individual's name to the trust's name. But, the individual remains the owner of his or her assets and is able to fully control the assets acting as a trustee, the one in charge of the trust. When the individual passes away, the next indicated trustee will give the individual's assets to the beneficiaries, the people named by the deceased. Having asset titles in the trust's name allows the trustee to transfer ownership to the beneficiaries without having to go through probate.

Do You Know

trustee owes many fiduciary duties in the administration of the trust. The trustee must put the interests of the beneficiaries above all other considerations, except adherence to the trustee's duties under the law.

Our Living Trust Legal Services  Include:

◦Consultations with our attorney

◦Draft Living Trust (to avoid probate)

◦"Pour over" Will (for assets left out of the trust)

◦Draft Durable Power of Attorney for financial and legal matters